Our Services
What does our home offer
We provide a nurturing and holistic therapeutic living environment where staff work together with children and young adults to enable and empower them to develop confidence, autonomy, self -esteem, respect for self and others and take responsibility for their actions. Staff, not only meet the developmental needs of young people but, through the use of individual assessment, support, guidance and opportunities, they explore and address individual needs with a comprehensive and bespoke care plan.

Our considerable and highly regarded experience of children's services offers local authorities and social workers a safe and immediate solution when seeking to accommodate children and young people. The delivery of outstanding services which protect and ensure positive outcomes for children is our priority and at the forefront of our practice.


Our home offers:
A safe and welcoming environment which encourages young people to thrive and enjoy positive outcomes.
Individualised care packages.
Long-term placements.
Planned admissions.
Numerous planned activities to develop the child intellectually, creatively and socially.
Positive engagement activities with local communities.
We specialise in working with children, young people and families. We have comprehensive experience in providing specialist, therapeutic, welfare and educational based support, working in close liaison with local schools, interventions and guidance to children and young people. As a provider of residential Children's Home in Kent we can accommodate looked after young people, providing holistic and bespoke care packages to meet individual needs and ensuring effective outcomes for those in the care of the Local Authority. Our therapeutic model and experienced and qualified team enables us to deliver holistic and therapeutic services for children and young people. Our home provides a therapeutic environment with highly trained, qualified and experienced staff dedicated to supporting and caring for children.
Education & Training
We are passionate about ensuring that all children have full access to education and training appropriate for their age and needs.
Within our home education is valued and seen as a high priority. We will advocate for every child to ensure they have access to an appropriate educational service. We take a pivotal role as part of the wider professional team in discussing educational progression of the children, educational successes and potential barriers to success and how these can be overcome. We are able to facilitate a good working relationship with schools to ensure homework is completed and regular attendance at parent/carer consultations and functions.
We work in liaison with an extended professional team who give direct educational advice and guidance to young people where required. Staff liaise with social workers, placement teams, virtual schools and providers to facilitate the best possible outcomes for those young people in our care.
We offer an AQA accredited qualification for the children to gain awards in basic literacy and numeracy skills as well as functional living skills. The children attain a portfolio of certificates to take with them when they leave our care which is beneficial for potential college, work placements, and semi-independent/independent living in the future. .
Our therapeutic and trauma informed care model
All of our staff at BTH adopt our trauma informed care model to understand a child's past and present and determine the best level of care for the best possible future for the children.

A therapeutic relationship with a traumatised child is one that heals and enables the child to recover. It has been shown that a traumatized child is more likely to recover if they form a primary attachment to a 'caregiver' and also have a wider network of positive relationships. As part of this process we allocate two key workers for each child. To try to form an attachment to and from this secure base there will be an opportunity for the child to develop relationships with a wider community within the home as the staff team take on the role of 'therapeutic parents'.

With each relationship the child has, there is a therapeutic window of opportunity to be gained. Central to the therapeutic family model of care is the role of 'live in carers' who take on the role of 'therapeutic parents'. Their role is around guiding, protecting and nurturing the child in their care providing continuity, predictability and familiarity.
At Bay Tree House we understand that the child may feel completely out of control of their own lives which is in itself a traumatic process. We understand that the child's trauma may be displayed as negative and destructive behaviour towards themselves and others around them and this behaviour 'masks' their inner feelings of trauma, anxiety, anger, resentment, hurt, upset, disappointment, frustration and sadness of their situation.

Our role as care givers is to 'hold and contain' the child in order to help them feel nurtured and safe from harm, while beginning to gain some form of control over their lives by being part of the wider decision making process for their future care and healing process.

As part of the 'holding and containing the trauma' process we will be offering various types of therapies such as counselling, play therapy, physical fitness activities, mindfulness and breathing, equine assistant therapy, bushcraft, art and horticulture.

We have access to a fully qualified speech and language therapist who is able to assess the children's communication needs and difficulties and to suggest strategies and resources to work more effectively with the children.

We have access to a fully qualified occupational therapist who is able to assess the children's strengths and difficulties in everyday life and suggest strategies and resources to support the children to gain skills in independent living.

We have access to a qualified clinical psychologist to assess the children's mental and/or physical health issues and suggest ways of working and resources to reduce the stress and improve the psychological wellbeing of the children.
We use the PACE approach as part of our therapeutic model of care. PACE is an approach developed by Dr Dan Hughes, an American psychologist who works with traumatised children. It stands for Playfulness, Acceptance, Curiosity and Empathy. These principles help to create and support secure attachments with children who may have experienced difficulties in early life. This approach focuses on the whole child and not the behaviour and allows the child to develop trust and emotional closeness.
We hope that a mixture of these therapies, according to the child's wishes and willingness, as well as providing the child with skilled and compassionate staffing, the child would begin to feel 'in safe and caring hands' and will start to develop a stronger 'sense of self'.


Activities
We aim to develop children's cultural, social and educational awareness as well as promoting independent travel skills with the use of local facilities and facilities outside the locality.
We have use of a car to facilitate activities in the community for our children however we also promote use of buses and trains incorporating supportive travel training and independent travel where possible.
We want to ensure our children are involved within the local community and we make use of local initiatives as much as possible such as clubs for hobbies, leisure facilities and youth clubs.
We organise regular charity fund raising events which our children lead and organise. These events support the children to be fully integrated with the local community and support their organisational and team work skills as well as developing empathy for others.
We encourage our children to engage in fun activities such as a yearly holiday, yearly family barbecue and picnic in the park, visits to theme parks and zoos as well as the more educational and cultural outings such as museums and galleries. We aim to be guided by the wishes and feelings of the children as to the types of activities they enjoy.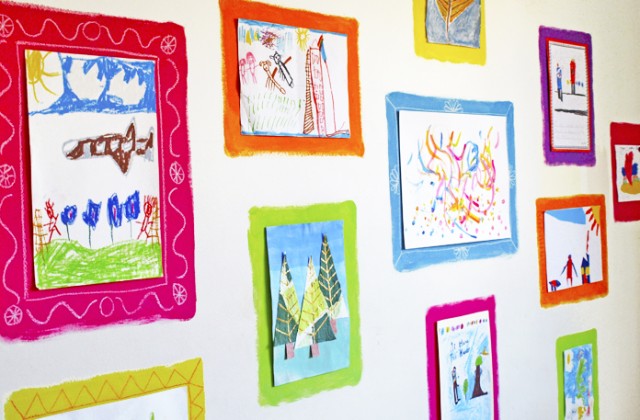 Moving on
All services delivered within our Children's Home have an overarching aim of improving the resettlement outcomes for young people by successfully meeting their immediate and long terms needs. Through the development of bespoke Care Plans, pathway plans, specialist interventions and appropriate support mechanisms, young people will be fully prepared and equipped with the skills and confidence to manage their lives when they leave the home, and indeed when they leave care.
All young people will be supported through a series of 'Life Skills' sessions with key workers preparing them for independent living or a more long-term placement, for example with foster carers. The key-worker will play a significant part in this process, preparing the young person for their change of placement and supporting them during the initial settling in period. This process may include accompanying young people on visits to new placements and offering appropriate support and guidance to ensure this is a smooth transition which limits any distress or upset.
Where a young person may be moving onto independent or semi-independent living, our Independent Living Skills Programme will develop the necessary skills to support this. This includes modules on:
Personal hygiene
Cooking
Money Management (opening and managing a bank account)
Practical living skills
Healthy Living
Safety in the home
Safety in the community
Using transport
Accessing local support
We additionally provide core programmes for young people seeking employment through modules focusing on:
Applying for jobs
Writing a CV
Interview techniques
Understanding wage slips
Basic tax laws
For those young people seeking college or vocational placements, we are proactive in preparing young people for interviews and supporting them to attend meetings and open days to enable them to enrol onto appropriate courses.
We also recognise the importance and contribution of family support throughout a child's placement, especially for those individuals that may return to a family environment. Wherever possible, and suitable, we will complete sessions with the young people and their family or foster carers to support a smooth and effective transition from the Children's Home. These will be completed within the home or at another suitable location approved by the young person's Social Worker. In addition to this we will continue to promote telephone, letter contact as well as visitation to us or us to their new home to ensure young people stay in touch and for young people to still have us as support if needed and appropriate.