Our Services
What does our home offer
We specialise in working with children, young people and families. We have comprehensive experience in providing specialist, therapeutic, welfare and educational based support, working in close liaison with local schools, interventions and guidance to children and young people. As a provider of residential Children's Home in Kent we can accommodate looked after young people, providing holistic and bespoke care packages to meet individual needs and ensuring effective outcomes for those in the care of the Local Authority. Our therapeutic model and experienced and qualified team enables us to deliver holistic and therapeutic services for children and young people. Our home provides a therapeutic environment with highly trained, qualified and experienced staff dedicated to supporting and caring for children.
Education / Training
Bay Tree House is passionate about ensuring that all young people have full access to education and training appropriate for their age and needs. Our home has the additional resource of three qualified teachers to support young people in their education by working closely with local schools, supporting homework, providing differentiated resources, including a comprehensive reading intervention package and enable children to aspire and achieve their full potential.
Within our home, education is valued and seen as a high priority. Our teachers and home staff work together to ensure young people attend their provisions and encourage and support them in their studies.
We work in liaison with an extended professional team who give direct educational advice and guidance to young people where required. Staff liaise with social workers, placement teams, virtual schools and providers to facilitate the best possible outcomes for those in our care.
Therapeutic Care
Therapeutically, Bay Tree House offers counselling, play therapy, speech and language therapy, yoga, psychotherapy /CBT, art therapy, reflexology, massage, equine therapy, use of social stories, and TEACCH strategies. This will ensure that our children receive a holistic care package which will nurture their trust in us, as their care providers, and enhance their well-being. Staff at Bay Tree House have been trained in core therapeutic principles and use these to inform their work. Therapies offered at Bay Tree House will be delivered by qualified therapists and monitored effectively using the Goodman's 'Strengths and Difficulties' questionnaire, to ensure a robust evaluation and measure of success is recorded.
We have the services of two psychotherapists, one male and one female so that our children are able to choose a preference.
With such a comprehensive and complimentary profile of core and specialist support services, we are perfectly appointed to effectively support and deliver programmes to successfully meet the individual and diverse needs of any young person referred to us.
Activities
We aim to develop children's cultural, social and educational awareness with the use of local facilities and facilities outside the locality.
We want to ensure our children are involved within the local community. We will make use of local initiatives such as the GR@ND Project and Northfleet Youth Centre where the children can become involved with the Duke of Edinburgh Award scheme.
We visit places of interest such as English Heritage and National Trust sites, trips to London (museums and art galleries), the coast and fun activities such as theme parks. We use public transport as much as possible to improve the children's independent travel skills.
We run monthly enterprise workshops where the children can develop basic business skills. The children make items such as handmade soap, bath bombs and jewelry to sell at local craft fairs. The children decide upon a charity to donate profit.
We make good use of local sports centres, parks, cinemas, clubs and also offer an annual residential holiday at an activity centre such as PGL or CentreParcs.
We run monthly workshops including 3D art and sculpture, art and craft, music, drama, film making and animation.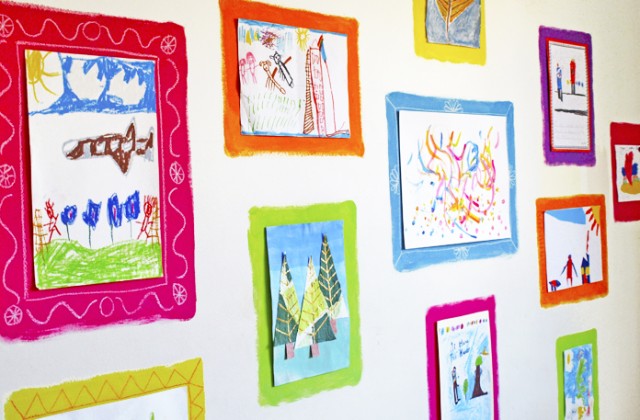 Moving on
All services delivered within our Children's Homes have an overarching aim of improving the resettlement outcomes for young people by successfully meeting their immediate and long terms needs. Through the development of bespoke Care Plans, pathway plans, specialist interventions and appropriate support mechanisms, young people will be fully prepared and equipped with the skills and confidence to manage their lives when they leave the home, and indeed when they leave care.
All young people will be supported through a series of 'Life Skills' sessions with key workers preparing them for independent living or a more long-term placement, for example with foster carers. The key-worker will play a significant part in this process, preparing the young person for their change of placement and supporting them during the initial settling in period. This process may include accompanying young people on visits to new placements and offering appropriate support and guidance to ensure this is a smooth transition which limits any distress or upset.
Where a young person may be moving onto independent or semi-independent living, our Independent Living Skills Programme will develop the necessary skills to support this. This includes modules on:
Personal hygiene
Cooking
Money Management (opening and managing a bank account)
Practical living skills
Healthy Living
Safety in the home
Safety in the community
Using transport
Accessing local support
We additionally provide core programmes for young people seeking employment through modules focusing on:
Applying for jobs
Writing a CV
Interview techniques
Understanding wage slips
Basic tax laws
For those young people seeking college or vocational placements, we are proactive in preparing young people for interviews and supporting them to attend meetings and open days to enable them to enrol onto appropriate courses.
We also recognise the importance and contribution of family support throughout a young person's placement, especially for those individuals that may return to a family environment. Wherever possible, and suitable, we will complete sessions with the young people and their family or foster carers to support a smooth and effective transition from the Children's Home. These will be completed within the Home or at another suitable location approved by the young person's Social Worker. In addition to this we will continue to promote telephone and letter contact to ensure young people stay in touch.